Welcome! We are glad that you have taken the time to view our website! We hope that each time you visit our website or personally worship with us, you will see and sense our deep desire to know, and to make known, our blessed God and Savior, Jesus Christ. We are currently in a comprehensive verse-by-verse study through the book of Mark during our Sunday morning worship service, which
begins at 10am and is followed
by a
meal and a time of fellowship. We encourage you to stay and be our guest at the meal, as we enjoy a wonderful time of fellowship with each other. In addition, we also meet Wednesday's at 7pm where we recently completed a verse-by-verse study in Ephesians and are entering into a verse-by-verse study through the book of Proverbs. We look forward to having you join us for Worship and Bible Study in the near future!
Crosspoint Fellowship invites all area youth, ages K-12th Grade,
to be a part of the
Proclamation Youth Choir.
The informational meeting will be held at 7PM, Monday, December 4th.
Looking forward to seeing you there!
Sing to the Lord, bless his name; tell of his salvation from day to day. Psalm 96:2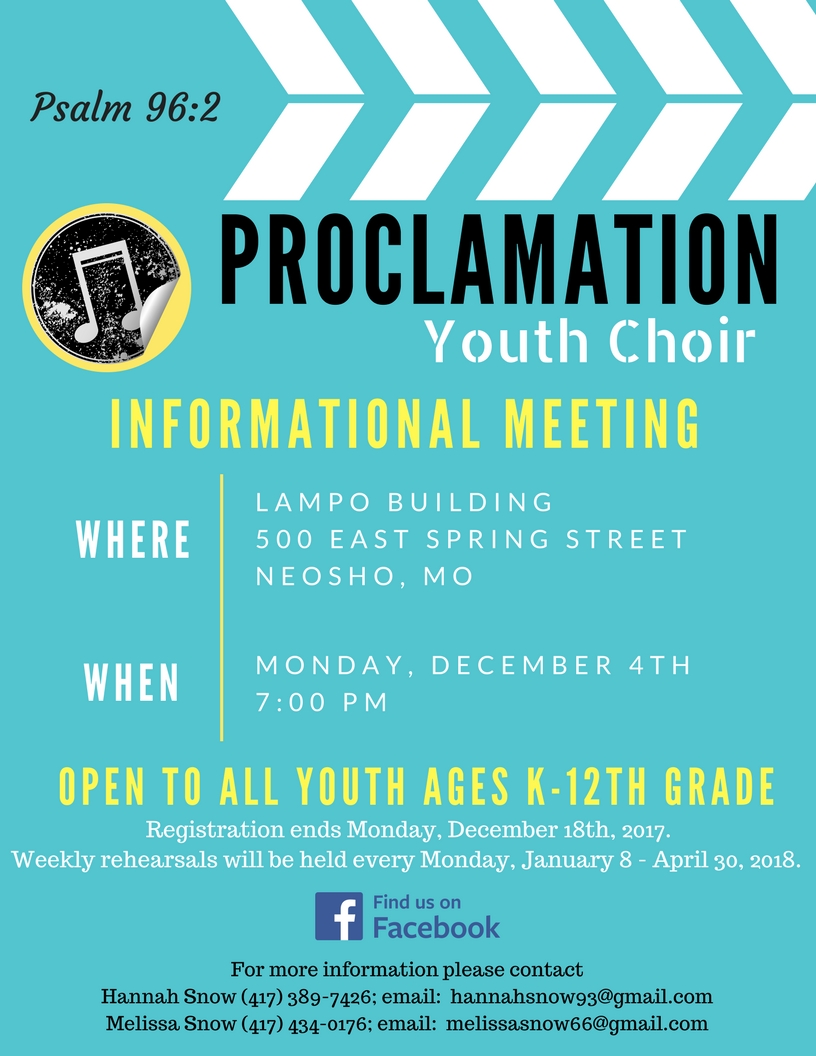 The mission of Crosspoint Fellowship is to glorify God
by daily proclaiming and living the truth in the name of Jesus.